This week, between my trip to LA and the gorgeous temperatures Chicago is experiencing, I have a bit of spring-citement. While I have been running outside (prior to my cuboid injury anyway) and the winter weather has been fairly mild, there's something about hitting sixty degrees that makes me want to go for long runs outside, play tennis and just generally be as active as possible. It also makes me want to buy all sorts of stuff to go along with these cravings. Below are some of the frontrunners. Lululemon is always first on my drool-worthy checklist. I have proudly owned and worn my first pair of yoga pants from this establishment since receiving them as a Christmas gift from my generous mother. Now that it's spring, all I can think about is how I wish Christmas came in the springtime also so I could have THESE SHORTS!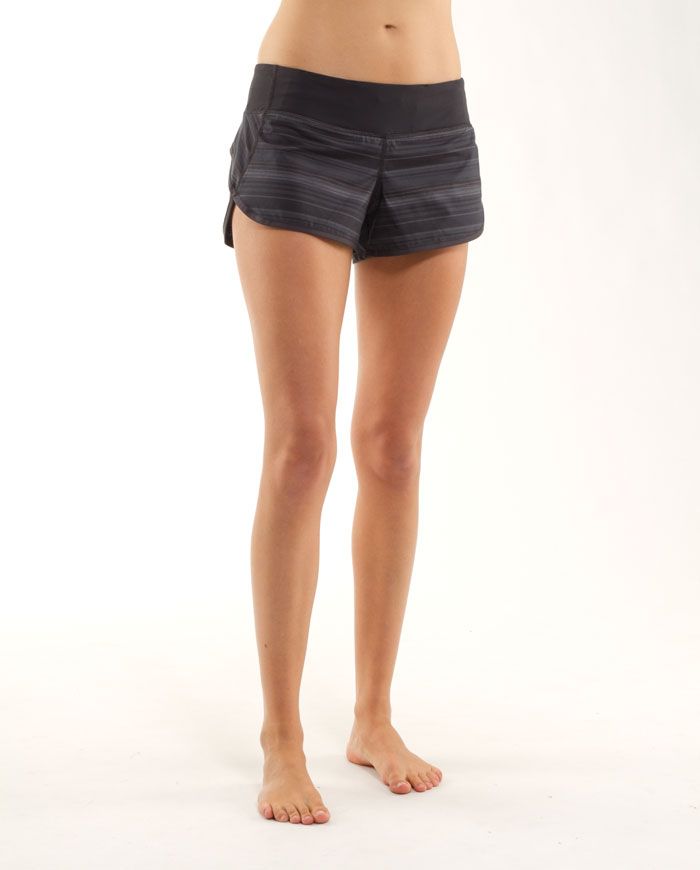 Of course I could buy them for myself, but for some reason, I always feel extra guilty spending money on workout gear. I guess it's because I have approximately nine million t-shirts from soccer tournaments, concerts, trade shows and older brother hand-me downs. Same goes for shorts and pants – can you believe I am still wearing the same Adidas snap-down track pants to the gym over my shorts as I wore during soccer practice in high school? High quality stuff! But, sometimes having new materials can really boost a workout. For instance, I had my eye on a shirt in the store portion of our gym that was a simple v-neck, but slightly looser-fitting than most workout apparel. I don't know why it appealed to me so much, but when I was at Target for other reasons this past weekend, I picked up one of these.
I hate to overstate this, but these shirts are pure bliss. I love everything about it, and had a wonderful workout in mine yesterday. I feel as though I may be heading back to Target to purchase a dozen more. I'm (sort of) coming up on my shoe-aversary. They say you're supposed to replace your running shoes every 300 miles or 1 year, depending which comes first. I've had mine for almost a year (with all my injuries, I don't think I could ever get to 300 in one year!) I've been researching my options and hoping that what I end up with comes in fun colors. These are shoes I will wear more than any others I own, so it only seems reasonable that I would love the look of them as well as the feel, right? I started my search with the experts at Runner's World. At a first glance, they recommended these K-Swiss shoes for high arches, so I'm tempted …
I've never owned K-Swiss running shoes, so I will definitely have to try them on and see how they feel, but they look pretty amazing.
These Mizuno Wave Elixir shoes also seem like a good choice – good shock absorption, and they say there is bonus room for people with wide feet (that's me!)
There's just so many choices!
Other spring wants include a new windbreaker/jacket for times when it's just a bit breezy or misty. Athleta has a nice one in bright red, so no cars will be able to miss you on the road!
I'm also on the lookout for a new watch for all kinds of workouts, but outside runs especially. This one from Athleta calculates heart rate too, which I really like.
What's on YOUR must-buy list?