I know that as a female, I am supposed to claim to hate Valentine's Day, but I am an absolute sucker. I love everything and anything that CAN be celebrated, so this is just an excuse to break out some champagne, eat chocolate and buy window gel clings. Anyone else LOVE those things? Just me? Ok, then. Dan and I have been pretty hit or miss as far as gift-giving on Valentine's Day in the eight that we have spent together, and I'm pretty sure this Valentine's Day, we will just snuggle with our love bug and remember that she was quite possibly the best gift we could have ever given each other, I still thought it would be fun to put together a short list of gifts I personally wouldn't mind receiving this V-Day. And if Dan reads it and act on it … so be it!
1. Fun, new sweatpants: Since my last trimester began (read: the last five months of my life), I have basically lived in sweatpants. I have about four or five pairs that I keep on constant rotation, but I definitely wouldn't mind throwing a new pair into the mix. I have been eyeing these skinny sweatpants from J.Crew …
2. New Mom Jewelry: I would love a little bracelet or necklace that commemorates the birth of Miss El. Etsy has some great options, including this adorable little birdie necklace.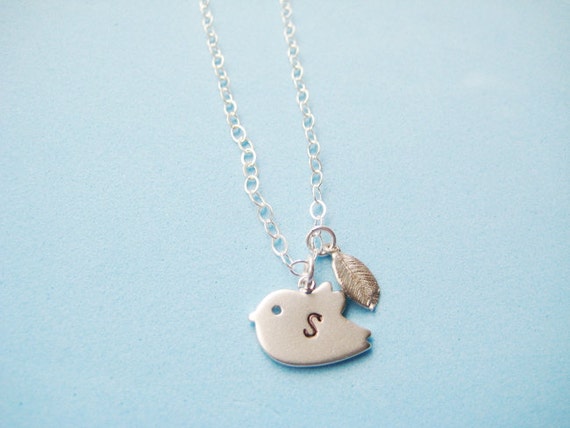 3. A pedicure or massage: I haven't painted my toes in eons and my back/neck are knots from carrying/feeding/rocking Ella and always sleeping on one side (I HAVE to be facing her cradle when I go to sleep in order to protect her!). Either of these gifts + a little alone time for me would go a long way this Valentine's Day.
4. A new cardigan: since I hopped on the "feeding my baby" train, I've worn a lot of tank tops and cardigans. Since the weather here is so variable, I want reliable options in ALL weights and textures. This one from LL Bean would be a perfect addition to my collection …
5. Chocolate. Even though I'm starting to think about losing the baby weight (woo hoo!), a small holiday indulgence couldn't hurt TOO much. Chocolate covered strawberries? Fancy truffles? Count me in.
What's on YOUR Valentine's Day wishlist?